Welcome to the StarDrive Wiki, an official online encyclopedia for StarDrive that anyone can edit!
Black Box
[
]
Blackbox is an ongoing non profitable effort of several programmers and designers to improve Stardrive 1 code base. What unites us is the love for Stardrive 1 game and our wish to make it the game it should have been (we do not care for Stardrive 2). Blackbox work focuses on code refactor, performance enhancements and new features. Several years ago the original developer granted us permission to decomplie the code and work on it. Star Drive 1 is now being updated actively.
Currently, the only mod supported with Blackbox is Combined Arms. It is being developed along side Blackbox and contains massive content, like new hulls, new tech trees, building and many more, Combined Arms is based on the Combo mod.
We have created a new wiki page for Blackbox. It will contain a lot more info on our work and progress.
About Stardrive
[
]
StarDrive is a 4X action strategy game that was released in April of 2013 by Zero Sum Games and was published by Iceberg Interactive. StarDrive is currently available  for purchase on Steam
Current Build is 1.15B. Blackbox builds are installed on top of this and are available here.
Stardrive 2
[
]
If you are looking for Stardrive 2, please visit our Stardrive 2 wiki and help out!
---
Content
[
]
Explore the categories below to learn more about StarDrive!
Videos
[
]
News and previews
[
]
Gameplay Guides
[
]
Have a strategy and want to share it with the community? Visit the Strategy section and contribute!
Bug Reports and Suggestions
[
]
We want your bug reports and suggestions! Visit the "Bug Reports and Feature Requests" forum on the StarDrive official site to contribute. You can also visit the bugs and suggestions page to help us out.
Links
[
]
Featured Image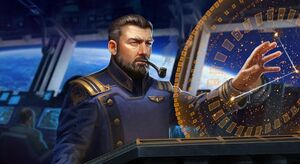 <